Welcome!!
Welcome to Band 2022-23!!
Amy White - Biography
I have been teaching for WISD for 24 years and total 29.  Amarillo, Texas is where I grew up.  I graduated HS from Caprock and then went to Texas A&M in Canyon.  I have and senior at Tarleton University and a 7th grader at Hall.  Reading is a huge passion for me.  I am teaching because of my clarinet private lesson teacher.  She was with me from 6th grade-12th and helped me decide to be a band director.  I love teaching band because the student go from knowing nothing to making great music in a short amount of time.  The experiences we have in band as a group are not reproduced in English class.  The students can express themselves in an entirely new way.
Schedule
2nd Period - Beginner Saxophone, Horn and Percussion
3rd Period - Beginner Oboe/Bassoon and Tuba/Euphonium
4th Period - Beginner Clarinet and Trumpet
5th Period - Conference
6th Period - Beginner Flute, and Trombone
7th Period - Symphonic Band
8th Period - Honor Band
We are ready for a great year.  I will be communicating events through a list of ways.  All of them will get the same general information.  However, I want you to be able to stay in the loop which ever way you are comfortable.  Information will be going home through email, Remind and letters.  Every event will have all three.  
Please sign up for Remind 101 by using phone number 81010 and the following codes for the band you are in.  
Honors Band - 2nd period - Hallhonor
Symphonic Band - 3rd period - Hallsym
Beginning Band - everyone else - Hallbeg
EVERYONE - Will need to purchase a black 3 ring view front binder if yours needs to be replaced.  They need to be 1 1/2 inches to accommodate all of your music.  Check the "Letters" section to see notes that have been sent home.
BEGINNERS - If you are using a school instrument, the fee is $40 for us to get it fixed if it breaks and then for it to go into the shop at the end of the school year to be checked over for the next person.  Instrument specific letters are in the "Classes" section. 
HONORS and SYMPHONIC Band - You will need this book.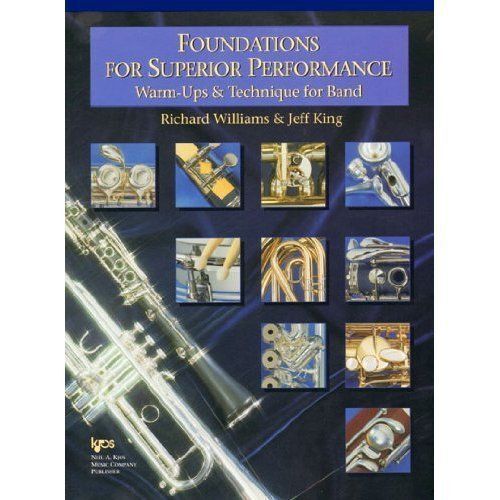 Is the cover of the book.  You can purchase this from Amazon or from the music store or from us.  They are $10 each unless you are a percussionist and you will need different books.
Please click on the subscribe button so that you know when the website has been updated.  I will be posting letters and other information on the site and emailing it out.